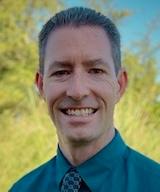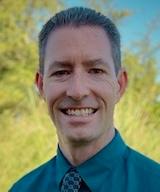 Mike Halper, CFP®, SE-AWMA, CDAA
Monthly Subscription

$50+/mo

One Time Fee

$3,000+
Typical Fee

(Computed Monthly)

*
$125
Families with Children
DIY Investors
Young Professionals
Artists/Creatives
Freelancers
Retirement
Pre-Retirement Planning
Budgeting
Cryptocurrency
Debt & Credit
Hello there! I have always liked helping people and problem-solving. One of the biggest problems a lot of people have is regarding money and finances, and preparing for the future. With that in mind, I thought what better way to both help people and problem-solve than be a financial planner? So I started Escient Financial to make a positive impact on people's lives. As your trusted financial planner and advisor, my mission is to help you determine what your goals are and then help you implement a plan to achieve your goals. You have goals about your financial, family, and more. My goal is for you to achieve those goals and live your best life.
I am a CERTIFIED FINANCIAL PLANNER™ professional through the CFP Board and have a Master of Science degree in Personal Financial Planning. I have also received the following certifications and designations: Master Planner Advanced Studies™ (MPAS®), Chartered Retirement Planning Counselor℠ (CRPC®), Accredited Portfolio Management Advisor℠ (APMA®), Accredited Wealth Management Advisor℠ (AWMA®), Sports & Entertainment Accredited Wealth Advisor℠ (SE-AWMA℠), and Chartered SRI Counselor℠ (CSRIC™).
In digital assets and cryptocurrencies, I am a Certified Digital Assets Advisor (CDAA), I'm also RIA Channel Certified in Digital Assets through the Nasdaq Advisor Academy and a recipient of the Certificate in Blockchain and Digital Assets. I am a member of the Financial Planning Association (FPA), the National Association of Personal Financial Advisors (NAPFA), the Fee-Only Network, and PlannerDAO.
* Disclaimer: The "Typical Fee" displayed is the typical fee provided by the advisor computed monthly to facilitate clearer price comparisons. It does not represent actual pricing or a guaranteed quote. Please consult individual advisors for specific fee structures and personalized quotes. We encourage users to carefully review and evaluate their options before making any decisions.