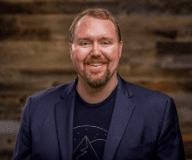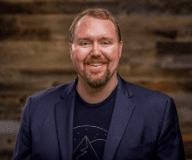 Typical Fee

(Computed Monthly)

*
$200
Technology Professionals
FIRE
Young Professionals
Sales Professionals
Real Estate Investors
Retirement
Tax Strategies
Budgeting
Debt & Credit
Career Planning
ABOUT ME
Hi, I'm Kevin Estes.
I spent nine years with T-Mobile Financial Planning & Analysis, primarily supporting the Care team.
I learned T-Mobile's total compensation package for both me and entire departments.
Coworkers kept asking me financial questions. I couldn't find any financial planning firms dedicated to helping them, so I decided to:
✅ complete a personal financial planning program,
✅ pass the CERTIFIED FINANCIAL PLANNER™ exam, and
✅ found Scaled Finance in early 2022.
On a personal note, I live in the Seattle area and when I'm not working, I enjoy bicycling, sailing, and spending time with friends and family.
AREAS OF FOCUS
💰 Equity compensation
🛫 Financial independence
🏡 Real estate
🎓 Education planning
COMPLIMENTARY VIDEO COURSE
📺 Here is a link to an introductory video with more information about the 11-session video course I created to help everyone, not just T-Mobile employees. There's no cost to take the course and I will share with you the best financial independence resources I've either found or created.
https://www.scaledfinance.com/course-overview
WHAT TO EXPECT IN THE FIRST MEETING
📆 Below is a link to schedule a free consultation. This is an approximately 45-minute Zoom conversation for us to mutually determine fit. This meeting will prioritize you and your family to focus on your challenges, opportunities, and questions. I look forward to speaking with you!
https://www.scaledfinance.com/free-consultation
ABOUT SCALED FINANCE
I'm located near T-Mobile's Bellevue, WA headquarters. Scaled Finance operates virtually, allowing me to serve clients nationwide.
Guiding Principles:
💡 Clarity Creates Confidence
🛣️ No Judgement, Just Tradeoffs
🫵 Clients' Best Interest in Mind. Always.
➕ Expand Options
🔍 Extreme Transparency
🐢 Turn the Turtle
EDUCATION
University of Notre Dame - Mendoza College of Business, MBA
University of California, Los Angeles, BA, Political Science and Economics
* Disclaimer: The "Typical Fee" displayed is the typical fee provided by the advisor computed monthly to facilitate clearer price comparisons. It does not represent actual pricing or a guaranteed quote. Please consult individual advisors for specific fee structures and personalized quotes. We encourage users to carefully review and evaluate their options before making any decisions.