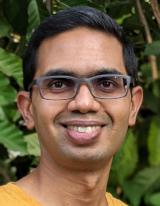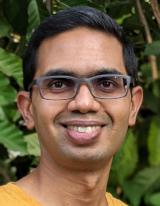 Praveen Krishnamurthy
he/him/his
Typical Fee

(Computed Monthly)

*
$250
Pre-Retirees
Young Professionals
FIRE
Real Estate Investors
High Earners ($250k - $500k)
Budgeting
Employee Benefits
Investments
Tax Strategies
Real Estate
Praveen is passionate about finance and investing. He brings his diverse experience as a South Asian immigrant, a successful career in software development and over a decade of experience investing in various asset classes like stocks & bonds, value-add commercial real estate, and alternative vehicles like private equity and venture capital. His outlook and philosophy stem from this diverse background.
Praveen started his 15-year long career in software development as a co-founder of a startup in Silicon Valley and most recently worked at Google as a Software Engineering Manager. In parallel to his tech career, his education in personal finance and investing came from direct experience - through good financial hygiene, healthy saving habits and sound long term investing choices. As a result he achieved financial independence and now empowers others in their financial lives.
Praveen holds a FINRA Series 65 license, and has MS and BE degrees in Computer Science.
* Disclaimer: The "Typical Fee" displayed is the typical fee provided by the advisor computed monthly to facilitate clearer price comparisons. It does not represent actual pricing or a guaranteed quote. Please consult individual advisors for specific fee structures and personalized quotes. We encourage users to carefully review and evaluate their options before making any decisions.